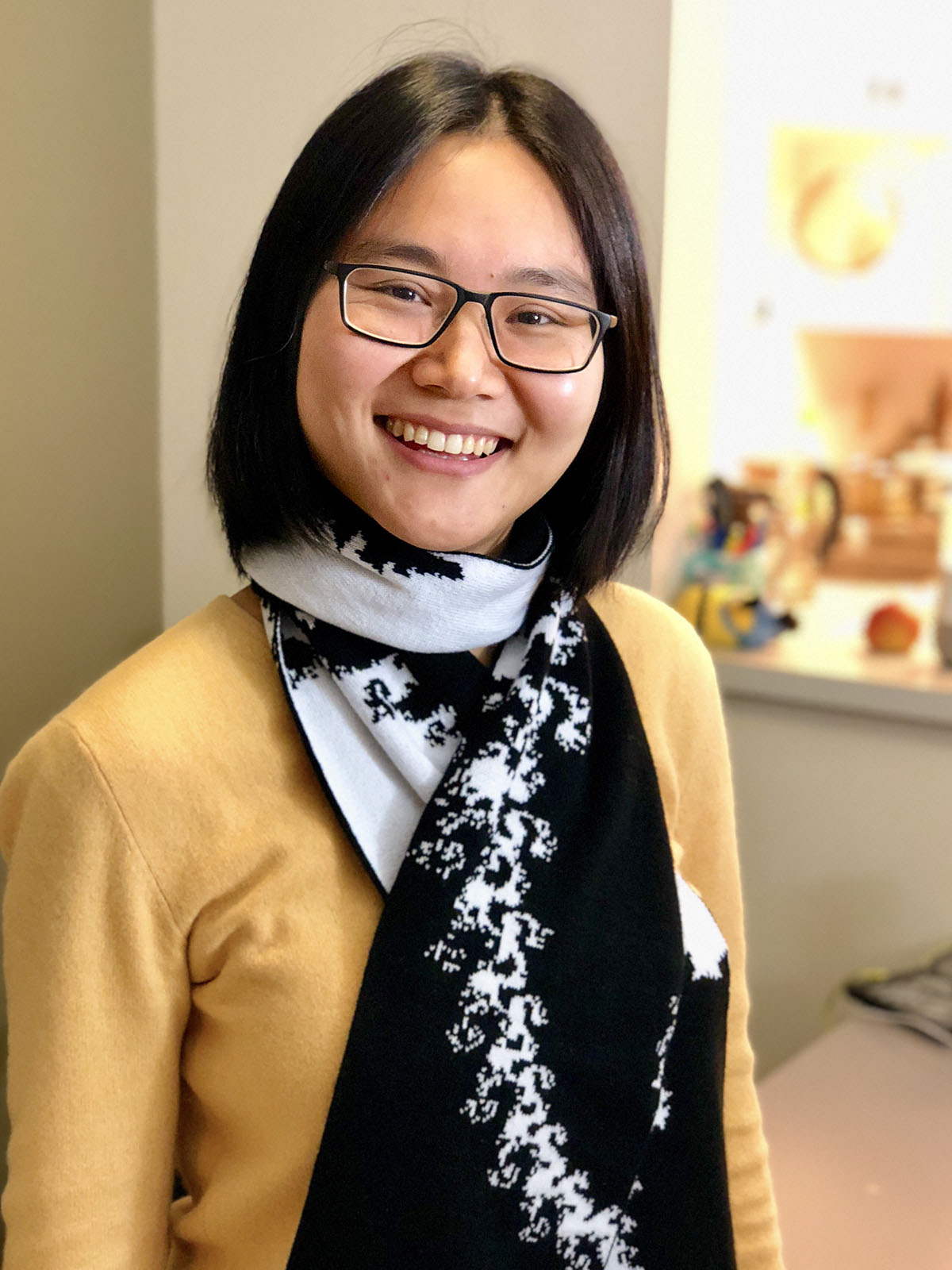 Zihui Zhao
pronounced as Zǐ-huì
| | |
| --- | --- |
| Office: | Simonyi Hall 219 |
| Email: | zzhao [at] ias [dot] edu |
About
I am a member at the Institute for Advanced Study during the Sepcial Year on Variational Methods in Geometry. My mentor is Prof. Camillo De Lellis. In June 2018 I graduated from the University of Washington, and my advisor was Prof. Tatiana Toro.
Starting from August 2019, I will be a Dickson Instructor and NSF Postdoc at the University of Chicago.
Research
Broadly speaking my work lies in the intersection of geometric analysis, geometric measure theory, harmonic analysis and PDEs.
In particular I am interested in the properties of the harmonic and elliptic measure, how they are related to the geometric characterization of the domain considered and the boundary behavior of solutions to elliptic PDEs. I am also interested in regularity problems of minimal surfaces.
Selected Talks
AMS Sectional Meeting, Special Session on Topics at the Interface of Analysis and Geometry and Special Session on Interactions between Geometric Measure Theory, PDE, and Harmonic Analysis, University of Hawaii at Manoa, Mar. 22-24, 2019
IAS Analysis Seminar, IAS, Feb. 14, 2019
IAS Mathematical Conversations, IAS, Feb. 13, 2019
Princeton/IAS GMT Seminar, Princeton University, Dec. 5 2018
Analysis Seminar, University of Pennsylvania, Nov. 1, 2018
Harmonic Analysis and PDE Seminar, CUNY Graduate Center, Sep. 14, 2018
PCMI Research Program, PCMI, Jul. 13, 2018
Rainwater Seminar, University of Washington, May. 1, 2018
AMS Sectional Meeting, Northeastern University, Apr. 21-22, 2018
Analysis and Applications Seminar, ICMAT, Sep. 19, 2017
S.I.G.M.A. Seminar, University of Connecticut, Jun. 16, 2017
Harmonic Analysis and Differential Equations Student Seminar, University of California, Berkeley, Mar. 21, 2017
Graduate Student Seminar, MSRI, Mar. 1, 2017
AMS Sectional Meeting, Bowdoin College, Sep. 24, 2016
Organized Activities
Recent Teaching