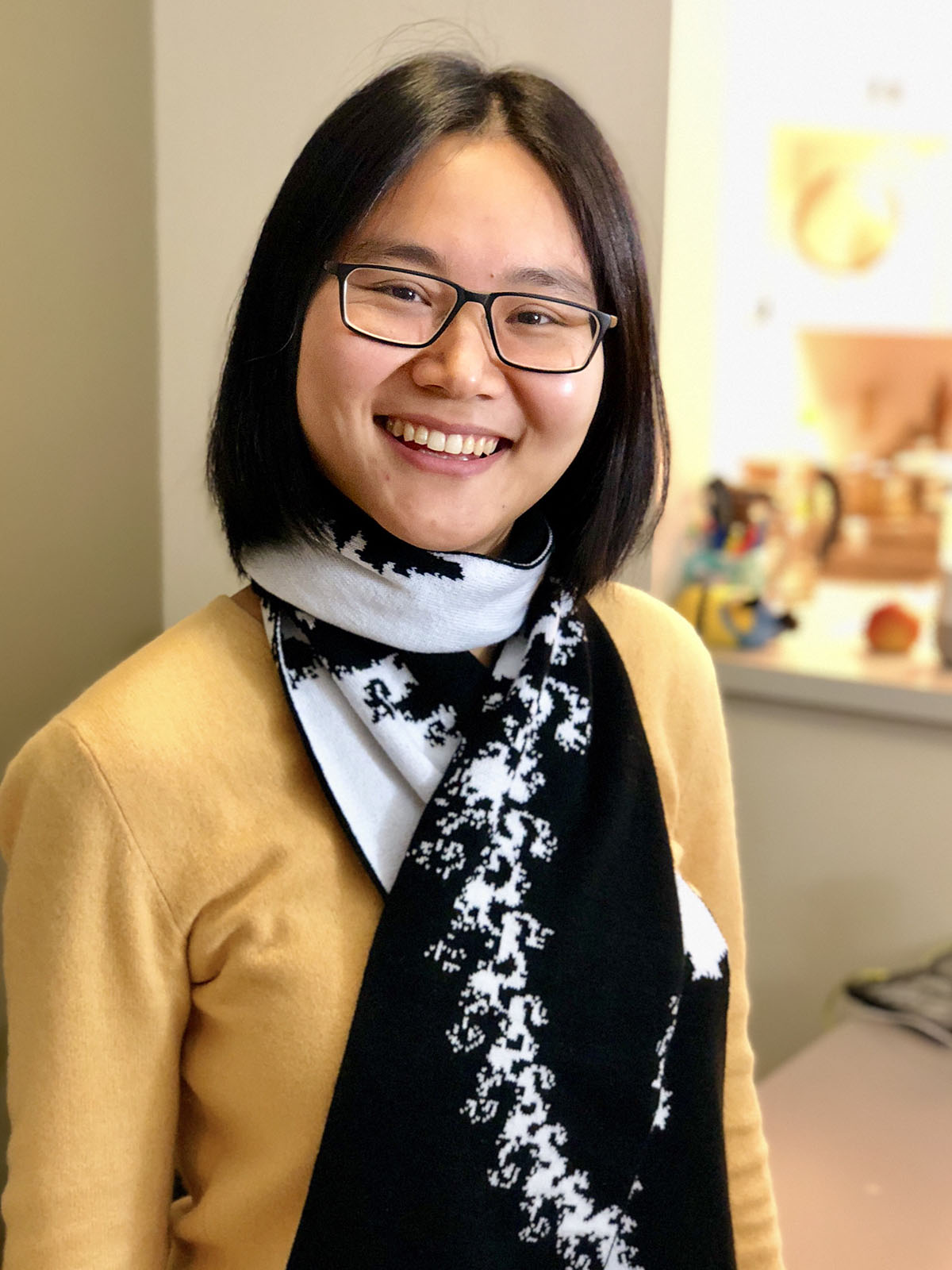 Zihui Zhao
pronounced as Zǐ-huì
| | |
| --- | --- |
| Office: | Ryerson 351 |
| Email: | zhaozh [at] uchicago [dot] edu |
About
Research
Broadly speaking my work lies in the intersection of Geometric Measure Theory, Geometric Analysis, Harmonic Analysis, and PDEs.
I work on regularity problems of elliptic PDEs and generalized minimal submanifolds. In particular I am interested in the regularity of area-minimizing currents; unique continuation problems; the properties of the harmonic and elliptic measures and their relations to elliptic boundary value problem.
A complete list of my preprints can also be viewed on my arXiv page.
Selected Talks
Minisymposium in Harmonic Analysis and PDE, 8th European Congress of Mathematics, Jun. 2021
Analysis Seminar, University of Warwick, Jun. 2021
Analysis & PDE Seminar, Stanford University, May. 2021
Geometric Analysis Seminar, University of California San Diego, Apr. 2021
PDE Seminar, University of Minnesota, Mar. 2021
Rainwater Seminar, University of Washington, Dec. 2020
Virtual Maxwell Analysis Seminar, University of Edinburgh and Heriot-Watt University, Oct. 2020
Mid-Atlantic Analysis Meeting Seminar, Sep. 2020
Oberwolfach Workshop on Calculus of Variations, Aug. 2-8, 2020
PDE CDT Lunchtime Seminar, University of Oxford, May. 2020
PDE Seminar, Purdue University, Jan. 2020
Calderón-Zygmund Analysis Seminar, University of Chicago, Nov. 2019
2019 Prairie Analysis Seminar, Kansas State University, Nov. 8-9, 2019
Harmonic Analysis and PDEs conference , University of Helsinki, Jun. 3-7, 2019
IAS Analysis Seminar , IAS, Feb. 2019
IAS Mathematical Conversations , IAS, Feb. 2019
Princeton/IAS GMT Seminar , Princeton University, Dec. 2018
Analysis Seminar , University of Pennsylvania, Nov. 2018
Harmonic Analysis and PDE Seminar , CUNY Graduate Center, Sep. 2018
PCMI Research Program, PCMI , Jul. 2018
Analysis and Applications Seminar , ICMAT, Madrid, Sep. 2017
Professional Activities and Services
Recent Teaching